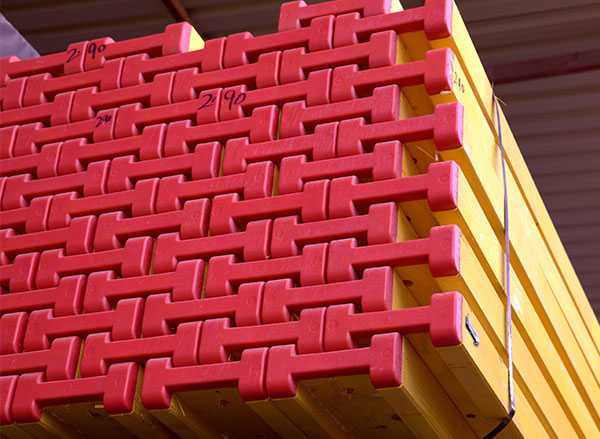 Product Description
Origin?: ?Austria? ?
Wood?: ?Fir? / ?Apruce? ?
Permissible Modulus M : ?5,0? ?KNM?
Permissible Shearing Force Q? : ?11,0? ?KN
Geometrical Moment of Inertia JX? : ?4613? ?cm4? ?
Beam Weight?: ?5kg/m
Available Lenght? : (?in cm?)  1.30/1.45/1.90/2.45/2.90/3.30/3.60/3.90/4.50/4.90/5.90? ?
The chords are made of one layer of high-quality wood and have a very smooth surface?.
The web are made of 3-ply wood panel which ensure high carrying capacity for continious use?.
?H2o beams are made of high-quality fir and spruce wood? , ?completely waterproofed and made for continous use because it's covered of water repellent colour glaze?.
?One of the most important advantage? ?is the flexibility in length on the site?.?